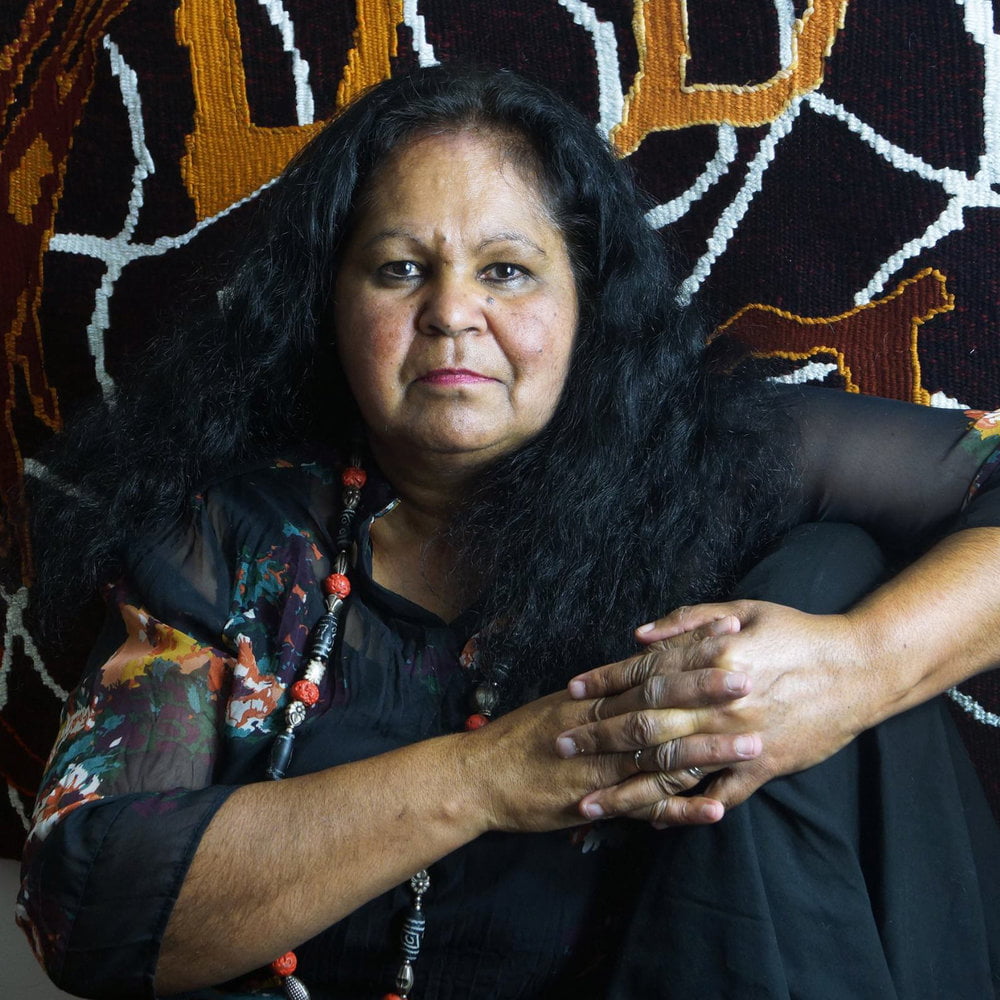 About Me
Born in Warrnambool, South West Victoria 1963 Fiona is a Kirrae Whurrong Aboriginal woman.
For over 30 years Fiona has depicted her Aboriginal culture through the visual arts, including tapestry, painting, public art and through children's literature. Fiona has created a variety of artworks using uncomplicated symbols, juxtaposed against rich earthy backgrounds and colours, producing vibrant contemporary works of art.
Today she is quite well known, and her work is in collections nationally and internationally. More recently her focus is on public arts and has been commissioned to create works, in Warrnambool, Colac, Camperdown, Terang, and Melbourne.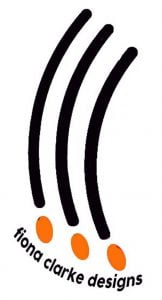 Fiona Clarke Designs Logo
My Logo represents raindrops. When keeping active whether in the gym or otherwise you need water continuously to keep your blood flowing through your body, just as the land needs raindrops to keep the rivers and waterways flowing through the land for you to drink that water.
In 2016 Cricket Australia chose Fiona's design, 'Walkabout Wickets' to commemorate the 150th anniversary of the first Aboriginal XI Cricket team to play at the MCG. One of those players was Fiona's Great, Great Grandfather James Couzens. Another player in this team was her Great Great Uncle John Couzens.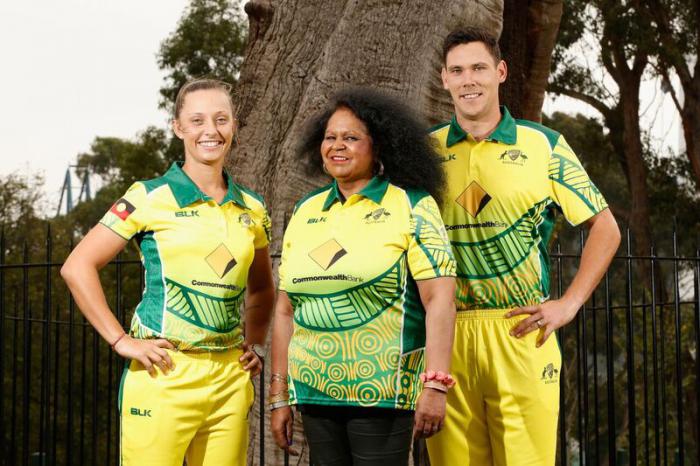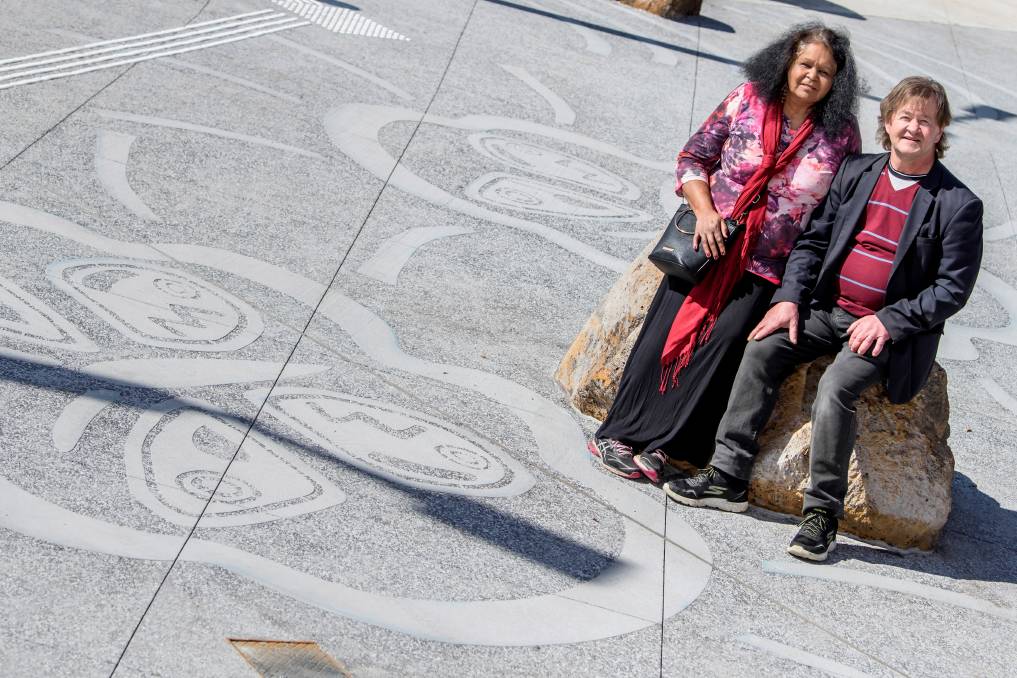 This year (2019) Fiona was shortlisted in the Metro Trains new High Capacity First People's Art Commission. She was also awarded funding by City of Melbourne to write and illustrate her second Aboriginal children's book, 'The Rainbow Serpent Is Coming' which Fiona is currently working on, (her first was,'Minkgill Chases the Rainbow'). Ballarat Lines Unit and Regional Rail Revival Projects commissioned Fiona and her husband Ken McKean to complete art works for five train station upgrades, (Rockbank, Cobblebank, Bacchus Marsh, Ballan and Wendouree) now completed.
Fiona is one of the nicest people you'll ever meet. Amazing art, amazing artist, great talent.
Truly Authentic Indigenous Art. Stories handed down to her from her father and ancestors. Fionas daughter and husband are fine artists as well...giving them the Hat Trick in the Art World
Absolutely Deadly artist! Always supporting Schools & organisations with her artistic talents!